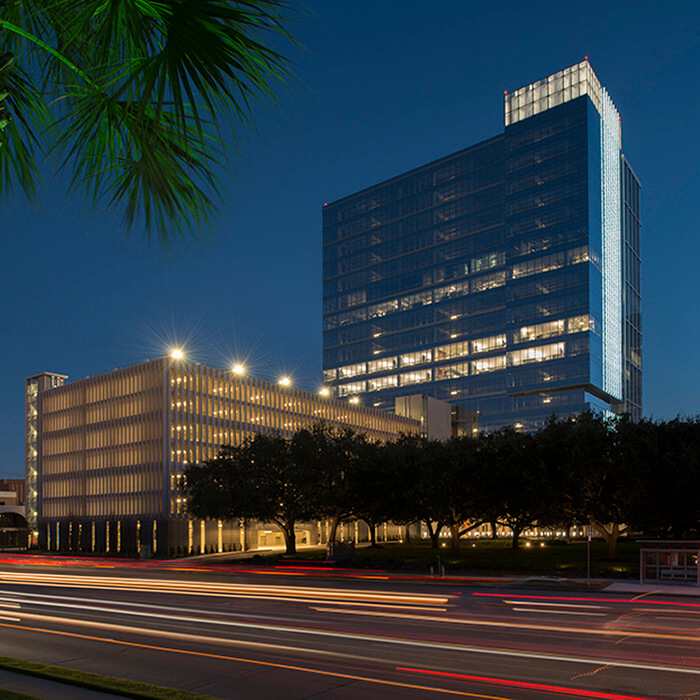 Location: Houston, TX
Floors: 18
Area: 387,000 sq. ft.
LEED: Silver
Completed: 2015
Project Manager: Clayton Bankson, P.E.
3737 Buffalo Speedway is the largest multi-tenant office high-rise office tower to deliver in the Greenway Plaza submarket in over 30 years. The development was also the first completed multi-tenant office building in Greenway Plaza to utilize 10' floor-to-ceiling glass. The building has an east west orientation, and the south façade has a unitized metal panel system to mitigate solar heat gain while maximizing daylight and views to the Greenway Plaza area and beyond.