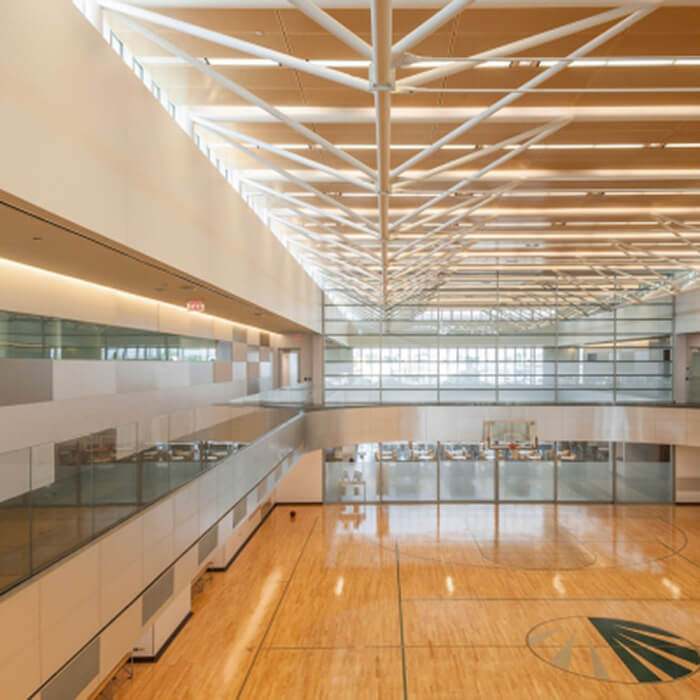 Location: Midland, TX
Floors: 3
Area: 85,000 sq. ft.
Completed: 2016
Project Manager: John Burdin, P.E.
Concho management greatly values their team and wanted to provide top-notch amenities for their employees' well-being and satisfaction. The state-of-the-art 85,000-sf Employees' Center houses the Human Resources Department, a large fitness center with personal trainers, full-sized basketball court, locker rooms with showers, a full commercial kitchen, a multi-option servery, a light-filled dining and event space, conference rooms, wellness clinic, and coffee shop.