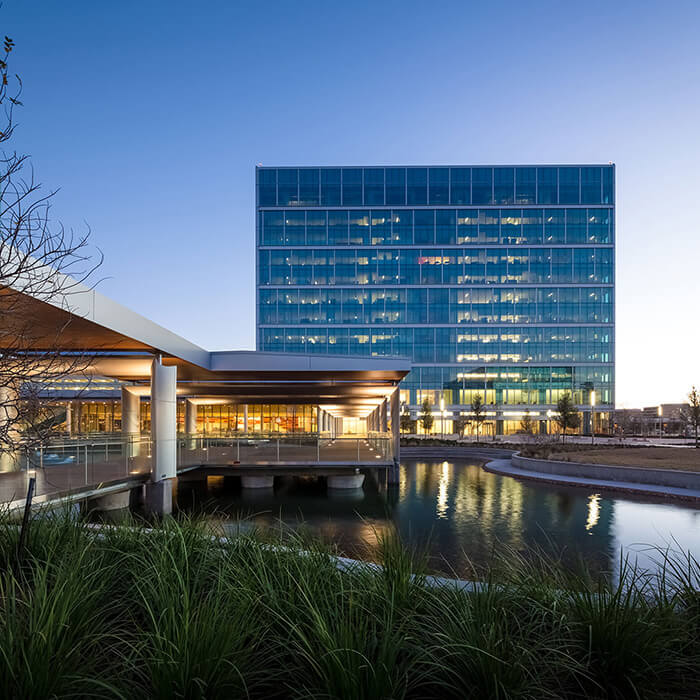 Location: Houston, TX
Floors: (3) 12 Story
Area: 1,050,000 sq. ft.
Completed: 2015
LEED: Gold
Project Manager: Angela Borkowski, P.E.
Phase 3 & 4 includes (3) 12 story buildings with associated 8-story garages, ground up construction and TI build-out for Shell. The entire facilities mechanical system consists of a dual-path air distribution system with UnderFloor Air Distribution for all interior loads and a ducted overhead air system serving the perimeter zones.