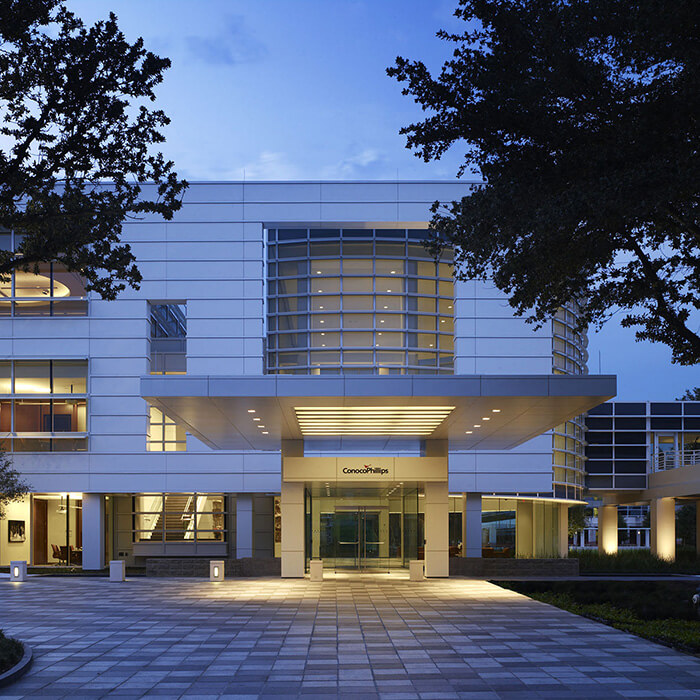 Location: Houston, TX
Floors: 3
Area: 1,200,000 sq. ft.
Completed: N/A
Project Manager: Robert Popovich, P.E.
We originally designed this sprawling, 15 building complex for Conoco in the early 1980s. IAN+A has been involved ever since. We designed the West Reception and fitness building and garage in 2005 and have since consulted with ConocoPhillips on the ongoing renovation and upgrades to the Campus including a 5000 ton central plant completed in 2016.