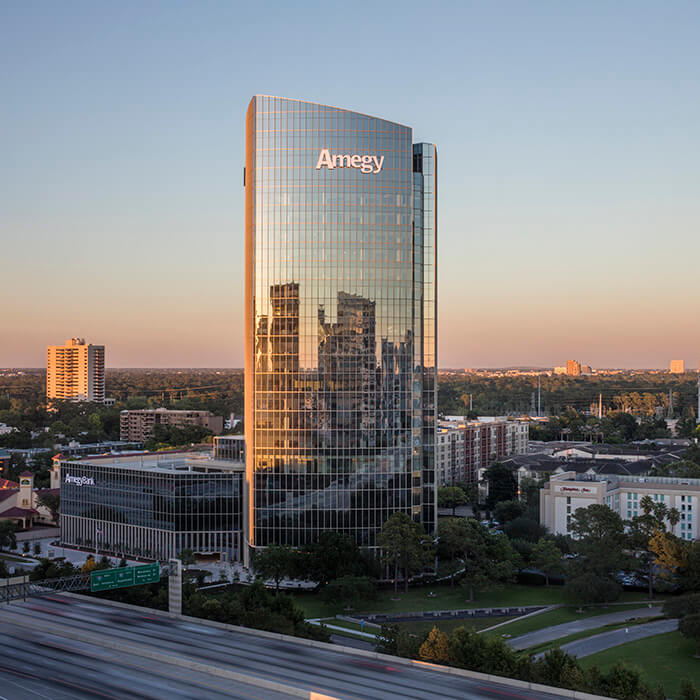 Location: Houston, TX
Floors: 24
Area: 350,000 sq. ft.
Completed: 2016
LEED: Gold
Project Manager: Robert Holz, P.E.
Mechanical system consists of a dual-path air distribution system with UnderFloor Air Distribution for all interior loads and a ducted overhead air system serving the perimeter zones. Owner: Amegy Bank; Development Manager: Hines; Architect: Pickard Chilton / Kendall Heaton Associates; Interiors Architect: Gensler.