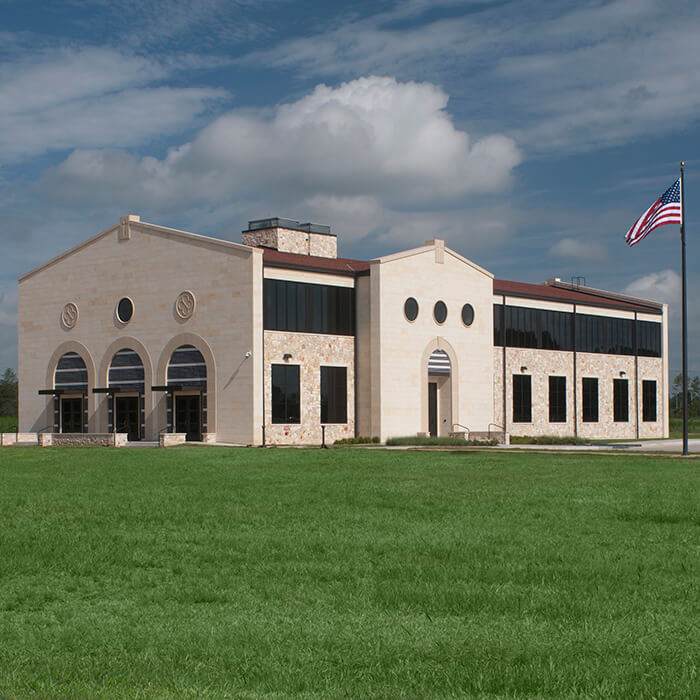 Location: Spring, TX
Floors: 2
Area: 21,580 sq. ft.
Completed: 2013
Project Manager: Janice Goehring, P.E.
Phase 1 of this multi-phase development includes a two-story education building, parking and two practice fields for athletics. The design of this building is intended to connect to both the history of traditional Catholic architecture and the future of Catholic education. As such it employs traditional materials and shapes, including stone and arches, as well as large expanses of glass to allow for modern, brightly lit classroom spaces. The palette of materials, both inside and out, has set the aesthetics for the entire development. The intention is to create a campus that portrays a unified whole once the remaining buildings are added – a concord that reflects the unity of all disciplines and the universality of the Catholic church.