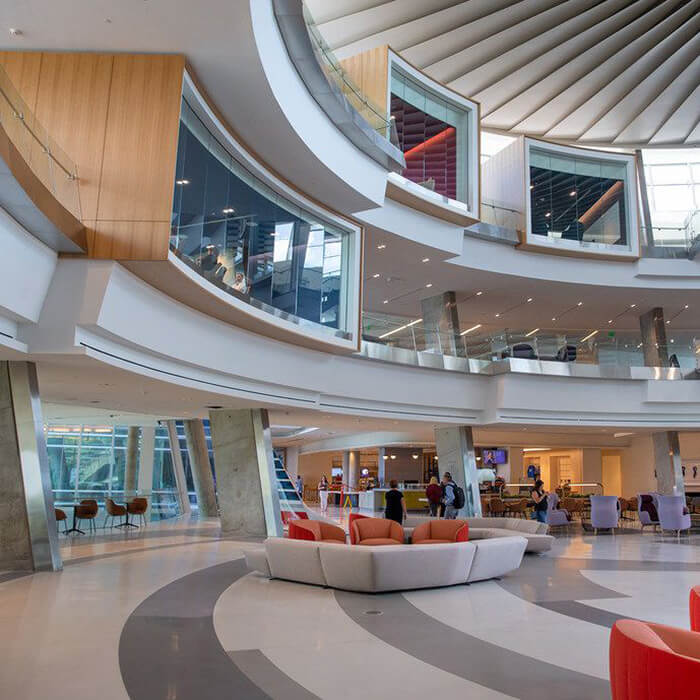 Location: Fort Worth, TX
Floors: 7
Area: 1,700,000 sq. ft.
LEED: Gold
Completed: 2019
Project Manager: Thomas Barrow, P.E.
This 5 building campus will help American Airlines move into the 21st century and accommodate the increase in headcount after the merger with USAir. The campus is 100% open plan and features underfloor air distribution systems throughout, a 5,000 ton central plant with with expansion capabilities for a future building, 4kV, 12kV and 25kV primary electrical distribution systems and a very complex fire alarm and atrium smoke control system.