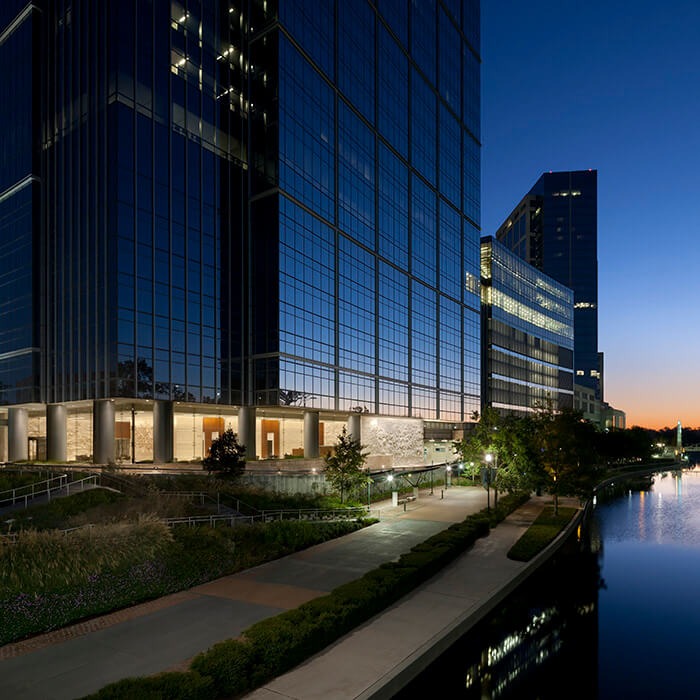 Location: Woodlands, TX
Floors: 31
Area: 665,170 sq. ft.
Completed: 2009
LEED: Silver
Project Manager: Douglas Jeske
Anadarko Hackett Tower consists of 665,170 square feet of Class A office space The project includes full tie-in of fire alarm, BMCS, and security systems to the existing systems as well as physical tie-in on two sides of the existing ten-level parking garage. The full build-out of all tenant floors includes a full service kitchen and dining facility, gymnasium and locker room, and a conference floor. The building includes a stand-alone central plant inclusive of three generators, four chillers, two cooling towers, two fire pumps, electrical switchgear, and a complete building water softener/RO system.